In Tampere you will find a unique culture of open innovation between companies, universities, research institutes and the city. In Tampere team work isn't just words on paper, it's real.
Tampere acts as a living lab for companies which develop smart city technologies, products and service solutions enabled by open data.
Our universities are internationally ranked amongst the highest for industry collaboration. Multidisciplinary university students solve companies' challenges through Demola, an award winning innovation platform.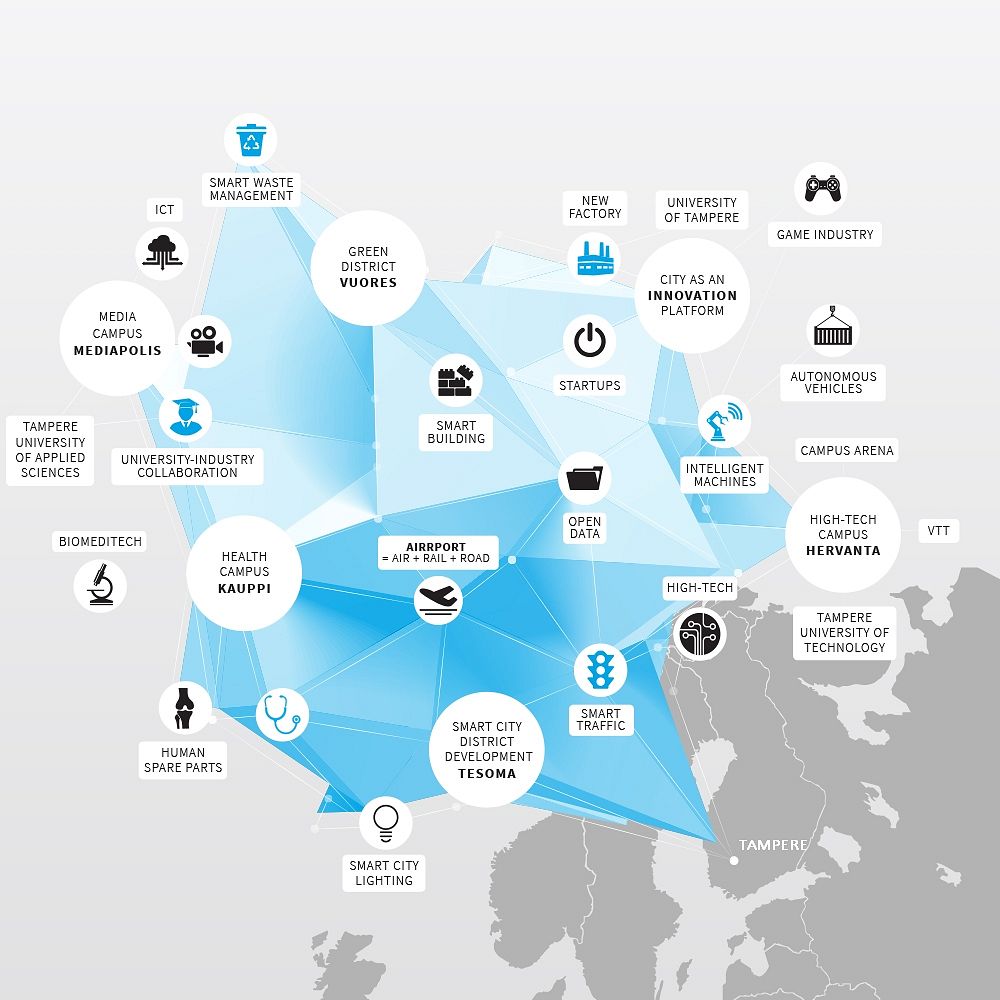 This ecosystem is open for you to join today!